Master of Data Science (MDS):
Online & On-Campus Programs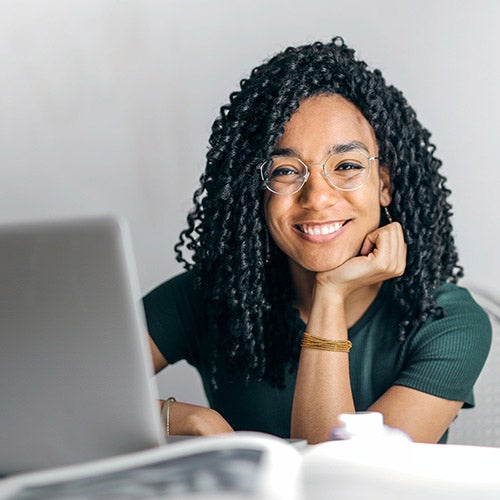 Data science has revolutionized almost every industry, providing some of the most in-demand and highest-paying jobs for graduates in many different fields—science, healthcare, energy, manufacturing, and many others. The availability of data has already changed many disciplines in fundamental ways and soon, virtually all disciplines will require a new type of scientist: a "data scientist" who is not just a statistician, or a computer scientist, or a mathematician, but is well-versed in all of these fields and how they apply to the study of data.
Program Overview
The MDS degree will be offered with both an on-campus and an online option. Students must apply to either the online or on-campus program and will be explicitly admitted to one program or the other.
Rice's Master of Data Science (MDS) program is designed to support the needs of interdisciplinary professionals who want to apply data science knowledge, theory, and techniques to solve real-world problems.
The program offers:
Multidisciplinary, interdepartmental and intercollegiate instruction
Customizable, specialized degrees comprised of 31 graduate credit hours
Same online & in-person degrees
Program Learning Outcomes
Upon completing the MDS degree, students will have proficiency in:
Understanding the computational and statistical foundations of Data Science
Knowing and understanding how to use the core methods of Data Science as applied to an area of specialization or across a breadth of areas
Applying Data Science knowledge, theory, and techniques to solve difficult, real-world problems, beginning with raw data and ending with actionable insights
Effectively communicating written and orally about Data Science methods and results to a lay audience
This non-thesis curriculum requires the completion of a minimum of 31 credits. It is a rigorous blend of courses that deliver the skills you need to collect, evaluate, interpret and communicate data for effective decision-making across a variety of industries.
Core Courses: Your curriculum includes core courses designed to help you gain an understanding of the computational and statistical foundations of data science.
Specialization: You'll gain deeper knowledge in data science by choosing a specialization in business analytics, machine learning or image processing.*Currently, image processing coursework is only offered for the on-campus program.
Electives: You'll further customize your program of study with an elective in ethics, cybersecurity, or security and privacy.
Capstone: Then, to give you experience applying your knowledge to a real-world problem, you'll participate in a capstone project that will help you demonstrate your skill, collaborative ability and problem-solving acumen.
View the MDS Curriculum to learn more about core courses, specializations, electives and our data science capstone project.
Online or On-Campus, which is right for you?

The Online MDS is a part-time program that allows working professionals to get the same benefits and curriculum of a full-time, on-campus program in an online environment. Students have access to best-in-class materials and resources and can connect with peers and world-class educators. Learn More.
The On-Campus MDS is a full-time program at the Rice University campus in Houston, Texas. The program hosts a lively and invigorating community of scholars in the Department of Computer Science, the largest academic department at Rice. Learn More.
---

Engineering Professional Master's Programs
The following professional master's programs also offer non-thesis, advanced degrees involving data science: